The economic impact of the wine and grape industry in Canada is nothing short of remarkable – and it has grown considerably over the past several years.
Wine Growers Canada has commissioned independent research reports on the economic impact of the Canadian wine and wine grape industry at four-year intervals since 2011. The most recent report, Canada's Wine Economy – Growth and Innovation Through Global Challenges, highlights a prosperous and expanding $11.6 million industry, with double digit percentage growth since 2011.
This report examines vineyard and winery revenues, the income effects associated with people spending wages they earn, the fiscal implications for federal and provincial governments and supply chain linkages, revealing over 70% growth between 2011 and 2019, driven by investments in research, innovation, sustainability and capacity. The Canadian wine industry represents an integrated value chain of businesses driving regional and rural economic development and anchoring Canada's emerging culinary farm-to-fork experiences.
$11,577,387,300
Canadian wine grapes and grapes overall economic impact
$1,959,256,400
Total impact of wine-related tourism
4.16 million
Wine-related tourists
Canadian wine by the numbers
Full-time equivalent jobs
Our growth from 2011-2019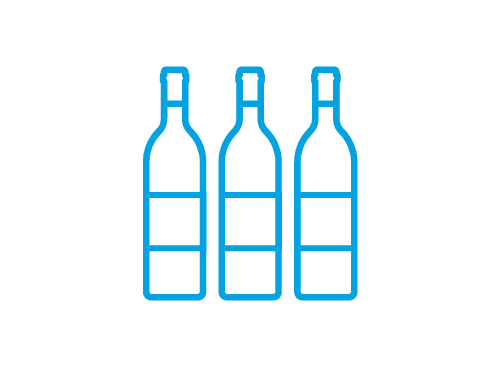 Grape wine is Canada's highest value-added agricultural product, as the winemaking process encompasses many steps, from the planting of vines, to the harvesting of grapes, to crushing, fermenting and aging, requiring care and diligence at every step.
Add your voice to ours and help Canadian wine making thrive.
We're committed to prioritizing diversity, equity, and inclusion.