INITIATIVES
ADVOCACY WINS
Since our establishment in 1967, Wine Growers Canada (WGC) has been active on the most pressing issues affecting the day-to-day business needs of the Canadian wine industry.
We represent Canadian wineries in the four largest wine grape-growing provinces in Canada, and advocate on behalf of all grape wineries at the federal and international levels, as well as on specific issues affecting wine growers in non-wine-producing provinces and territories across Canada. We liaise with government officials, parliamentarians, liquor boards, other stakeholders and civil society, to ensure the voice of Canadian wine growers is heard and represented.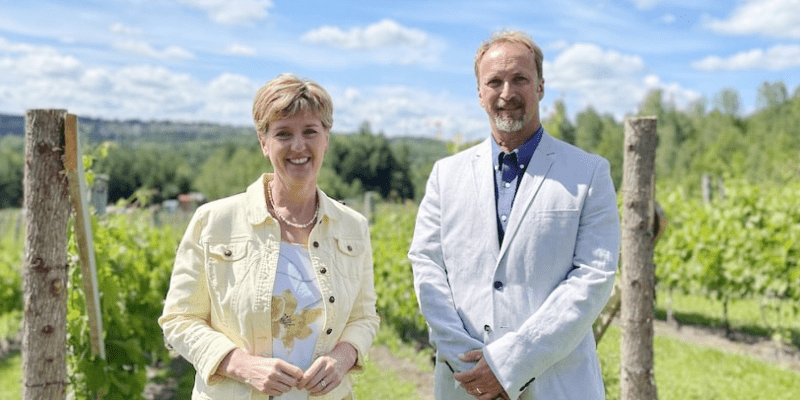 Wine Sector Support Program (WSSP)
Wine Growers Canada's advocacy on behalf of Canada's grape wine industry led to the establishment of the Wine Sector Support Program (WSSP) in June 2022. With wineries facing a range of challenges, including the economic impact of pandemic-related restrictions, supply chain restrictions, labour contractions and severe climate events, WGC advocated extensively for federal funding to support the Canadian wine industry.
WSSP is delivering up to $166 million over fiscal years 2022-23 and 2023-24, helping Canadian wine producers grow back stronger, create jobs and continue their valued contribution to the Canadian economy.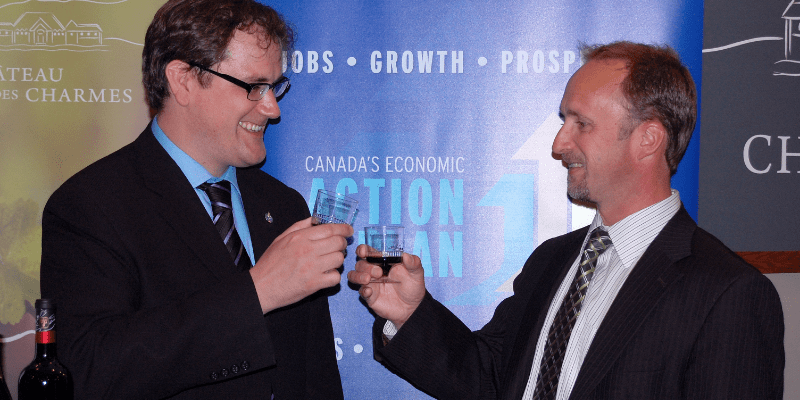 Interprovincial Direct-to-Consumer Sales
Several years of WGC advocacy culminated in amendments to the Importation of Intoxicating Liquors Act (1928) in June 2012, which removed federal restrictions on interprovincial winery-to-consumer delivery. Since then, we have successfully supported the removal of all remaining federal regulations, and supported efforts to remove any provincial barriers that continued to be in place. These efforts resulted in interprovincial delivery in BC, Manitoba and Nova Scotia, and a bilateral interprovincial shipping agreement between Saskatchewan and British Columbia.
Additional efforts have seen numerous regulatory improvements through Federal-Provincial-Territorial Alcohol Internal Trade Ministerial initiatives. WGC also intervened in the highly public Supreme Court case R vs Comeau and continues to work with the Canadian Free Trade Agreement's Federal-Provincial-Territorial (FPT) Alcoholic Beverages Working Group (ABWG) to provide advice on the modernization of interprovincial winery-to-consumer delivery regulations.
Social Responsibility Through The Right Amount Campaign
WGC has always been committed to social responsibility – supporting a culture of moderation while making efforts to reduce the harmful consumption of alcohol. We strongly believe that wine tastes better in moderation, and have played a key role in not only the implementation of Canada's National Alcohol Strategy, but also through international efforts in working with FIVS and the International Alliance for Responsible Drinking, to share best practices in our efforts to support responsible consumption.
In 2021, Wine Growers Canada launched The Right Amount campaign to educate Canadians and help them make informed decisions about their wine consumption. The Right Amount provides information for consumers on responsible drinking, occasions when it is best not to drink at all, tips for parents talking to youths about alcohol, alcohol and health, and much more. The interactive website offers tools for consumers to better track their consumption through the use of standard drinks, to educate and support moderation efforts. The initiative also offers a whole host of ready-to-use resources for Canadian wineries to voluntarily promote the message of moderation, including ready-to-print postcards for use in winery tasting rooms, neck tags on wine bottles and standard drink information labels that can be included on wine labels.
"The Right Amount" initiative supports WGC's Code for Responsible Advertising and Marketing Practices, which provides guidance to WGC members and their employees on responsible best practices for both offline and online marketing initiatives.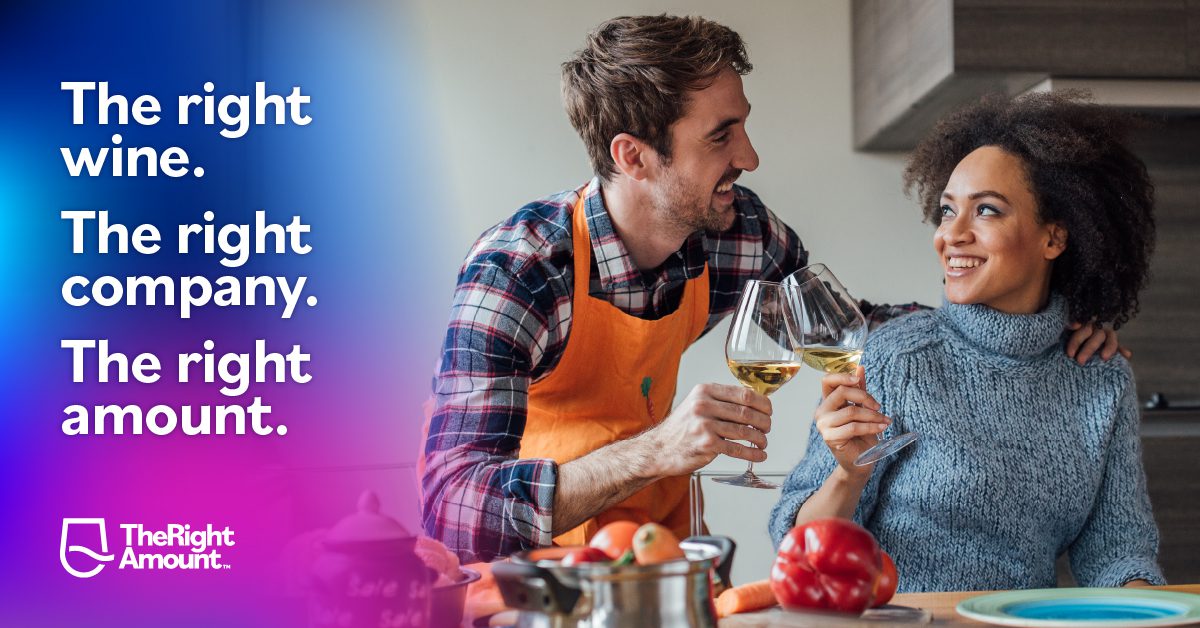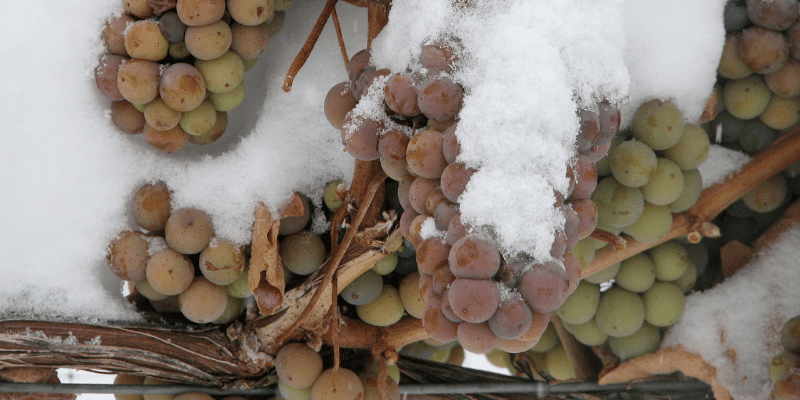 Icewine
Working with wine growers from across Canada, WGC's efforts led to Icewine being defined in Canadian regulation in February 2014. From leading industry on a domestic Icewine Working Group to having Canada's Icewine definition agreed to under the World Wine Trade Group, as well as numerous free trade agreements (e.g. CETA, CPTPP, Canada-Korea etc.), the Icewine standard is now firmly incorporated into the Safe Food for Canadians Regulations and international agreements.
Wine Growers Canada continues to ensure this traditional style of wine is made exclusively from grapes naturally frozen on the vine, and as the owner of the Vintners Quality Alliance of Canada, we continue to uphold the Icewine definition via our certification trademark, which guarantees genuine Icewine in Canada.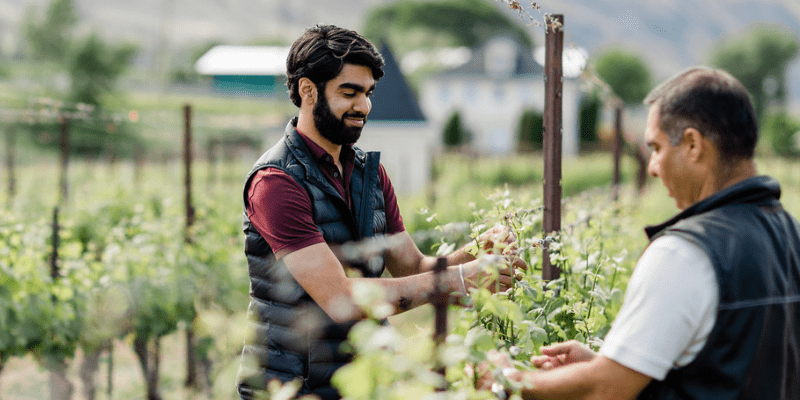 Diversity, Equity and Inclusion
In March 2021, we released our Diversity, Equity and Inclusion (DE&I) Framework – aiming to support and encourage diversity within our workplace, organizational structures, and the broader Canadian wine industry. Wine Growers Canada is committed to ensuring equitable and inclusive policies are in place and regularly reviewed; treating all employees, suppliers and members with dignity and respect; and to ongoing advice and input from our permanent DE&I Advisory Committee, which reviews and recommends on-going diversity, equity and inclusion initiatives.
We fight to provide real, tangible, measurable results when it comes to everyday issues facing Canadian winemakers.
WGC is the unified voice of Canadian wine growers, and critical to our efforts is the hard work not only of our staff but also our Board of Directors, the members of our many committees that ensure thorough consultation and input from our growers, and our wine champions on Parliament Hill. So many winery owners and winemakers have contributed their advice on viticulture, winemaking, labour, export barriers and sales channels over the years. Similarly, successful advocacy has required many Members of Parliament from wine-growing ridings (though the Federal Parliamentary Wine Champions Caucus) to be a voice for us in Parliament, including Francesco Sorbara, the Chair of the Federal Parliamentary Wine Champions Caucus.
Add your voice to ours and help Canadian wine making thrive.